Ad blocker interference detected!
Wikia is a free-to-use site that makes money from advertising. We have a modified experience for viewers using ad blockers

Wikia is not accessible if you've made further modifications. Remove the custom ad blocker rule(s) and the page will load as expected.
For more information about how you can get started here,
please check the
Community Page!

BoJack Horseman is an animated TV series from Netflix, originally premiering on August 22, 2014. It follows BoJack, an anthropomorphic horse who used to star in the popular fictional 1990s TV sitcom Horsin' Around. Twenty years later, BoJack's fame has dried up. The series tells the story of BoJack trying to rekindle his fame by writing a tell-all memoir, and also documents all the marvelous mishaps and strange situations he and his friends get themselves into in the fictional parody of Hollywood, "Hollywoo" (the letter "D" was destroyed in the series).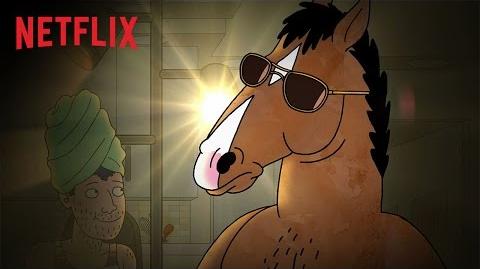 Loading RSS data...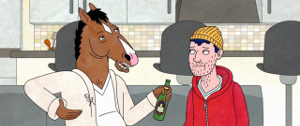 0
BoJack Horseman Wiki
Join the Chat>

Create blog post
User Blogs
In the season 3 near the end when Princess Carolyn is contacted by a teenage ​Horse and wanted to know BoJack but was sadden when she couldn't get through, but who is she and how and why does she want …

Read more >

I'm not sure how to make all the edits needed but in particular the front page and header needs updating. In general the front page just needs updating for season 3. As for the header, the characters…

Read more >

Hello. I'd like to talk to someone responsible for that banner "NETFLIX Wikias". We would like to join in the banner, through Between Wiki - between.wikia.com, about Between a Netflix original series…

Read more >
See more >