For more information about how you can get started here,
please check the
Community Page!
Before you do anything else on the wiki, please check the
policies
that all users must follow!

BoJack Horseman is an animated TV series from Netflix, originally premiering on August 22, 2014. It follows BoJack, an anthropomorphic horse who used to star in the popular fictional 1990s TV sitcom Horsin' Around. Twenty years later, BoJack's fame has dried up. The series tells the story of BoJack trying to rekindle his fame by writing a tell-all memoir, and also documents all the marvelous mishaps and strange situations he and his friends get themselves into in the fictional parody of Hollywood, "Hollywoo" (the letter "D" was destroyed in the series).



Loading RSS data...
Who is the best Voice Actor?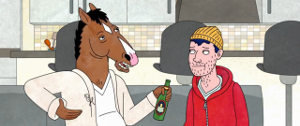 Join the Chat>

Create blog post
User Blogs
Hey, guys. MANATEMAN here. Just wanted to let you know, the last few episodes of BoJack Horseman presumably take place in early 2018. (two years after the death of Sarah Lynn OMG)

Due to this, we can …

Read more >

Hello, everybody. As you probably know, SouthParkClydeFan has been inactive for months now, and the wiki has no actual admins. I am planning to adopt the wiki, Merrystar of Community Central, told me…

Read more >

BoJack Horseman was just renewed for Season 5. Any thoughts or predictions towards season 5 should be left in the comment section.

Read more >
See more >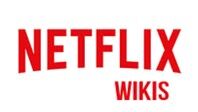 Ad blocker interference detected!
Wikia is a free-to-use site that makes money from advertising. We have a modified experience for viewers using ad blockers

Wikia is not accessible if you've made further modifications. Remove the custom ad blocker rule(s) and the page will load as expected.